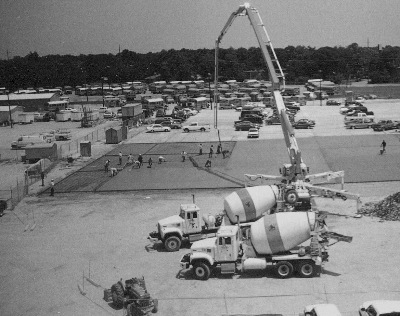 CONTACT US:

BaseLine Paving & Construction, Inc.

Mailing: P.O. Box 1606 Magnolia, TX 77353

Main Office (281) 356-2833 Fax: (281) 356-2834

If you are not familiar with our company and your first contact with us is online... please feel free to contact our office directly if you have any questions.

In brief, you should know the following:


BaseLine was established in 1995 and is a City of Houston Certified Woman Owned / Small business, State of Texas HUB, WBEA member, SBA Certified WOSB and TXDOT SBE.

It specializes in providing the full range of minor construction, renovation, repair, and maintenance of government & commercial facilities and infrastructure.

We are adept at managing and coordinating numerous multi-disciplined projects of varying sizes concurrently with over 2100 individual projects totaling over $ 39 million dollars completed to date.

For over 23 years, BaseLine has excelled at working with selected customers requiring various construction services. Average In- house projects range from $2,500 to $150,000 and has successfully completed General Contracts up to $ 1,000,000.00.

BaseLine has demonstrated its competence in management of all aspects of construction projects and has the requisite expertise to effectively scope, estimate, schedule, execute work, manage subcontractors, inspect, document work, and close-out projects. Our customers particularly value our continuing commitment to performance excellence and a willingness to go the extra mile to ensure every customer is satisfied on every job, every time. This genuine and enduring concern for doing a Safe, Quality Project every time is a direct reflection of the persona of the company's President and Chief Executive Officer, Ms. Tanya White.

As executive sponsor for this program, Ms. White stands behind her impeccable reputation for doing whatever it takes to satisfy every customer. Her vision for the company is to broaden its customer base and range of services as well as its capacity, All while maintaining a Team Work approach with regards to its Employees, Sub-Contractors and of course, it's customers.

The following sections demonstrate our capability to perform this in a SAFE, Efficient manner producing high quality construction products and outstanding customer service.

We are Proud to announce that in May 2010 the Harris County Dept. of Education - Choice Partners Program selected BaseLine Paving & Construction, Inc. as a New General Contracting Partner for their Job Order Contracting (JOC) Program.

The Choice Partners Program is utilized by public entities like The City of Houston, School Districts, Universities, Housing Authorities and many others to expedite and /or more efficiently manage certain construction projects.

Harris County Dept. of Education (HCDE) - Choice Partners Job Order Contracting Program (JOC) www.ChoicePartners.org